Nalco Water
A global leader in water and process management solutions, Nalco Water, an Ecolab company, works with customers across a wide range of industries to help minimize water and climate impacts while maximizing outcomes at an optimized total cost.
About Nalco Water
We help our customers reduce energy, water and other natural resource consumption, enhance air quality, minimize environmental releases and improve productivity and end products while boosting their bottom line.
Nalco Water History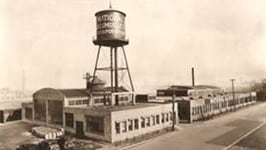 Nalco Water was founded as National Aluminate Corporation in 1928 through a merger of Chicago Chemical Company and Aluminate Sales Corporation, two Chicago-based companies selling sodium aluminate to treat water. Chicago Chemical Company sold mainly to municipalities and industrial plants for boiler feedwater treatment. Aluminate Sales Corporation sold to the railroads to condition the water used in steam locomotives.
In 1929, National Aluminate organized a small company in Texas called Visco Products Company to also sell sodium aluminate as an additive for drilling mud used in oil wells. This helped establish Nalco in the oil industry. The replacement of steam locomotives by diesel units eliminated virtually half of Nalco's business in the United Sates. This proved a real turning point for the Company as it realized the need for diversification. Diesel fuel oil treatments and combustion catalysts, along with weed control chemicals for railroads created opportunities for Nalco in larger industrial markets.
The Company name was officially changed to Nalco Chemical Company in 1959 to reflect the broadening scope of activity. Within Nalco's research and development efforts, there was significant movement from inorganic to organic chemistry and Nalco pioneered the development of important synthetic polymers for use in water treatment.
Responding to customer needs during the energy crisis of the 1970s, Nalco's 50 years of experience in water treatment and petroleum technology, along with continued aggressive international expansion, helped the Company maintain a strong growth course.
A new Technical Center in Naperville, Illinois was opened in 1979 with sophisticated process simulation equipment that, for the first time in this industry, allowed researchers to test product performance under customer plant operating conditions. In 1986, a 300,000 square foot complex was constructed adjacent to the Technical Center and Nalco moved its corporate headquarters to Naperville.
Increasing emphasis on the environment marked the 1980s and 1990s. Leading the market, an innovative alternative to drums was introduced by Nalco in 1984 — the PORTA-FEED® Advanced Chemical Handling System — which features stainless steel units of various sizes that are fully drainable, stackable, and easily re-used. Innovations in technology led Nalco to develop sophisticated diagnostic feed, control and monitoring systems that provide more value-added service to our customers. Our history of award winning technologies includes significant advances in many key areas. In 1999, Nalco's ULTIMER® polymer technology received the U.S. Presidential Green Chemistry Challenge Award. The Green Chemistry program recognizes and promotes the development of innovative chemical technologies that prevent pollution and that have broad industrial applications.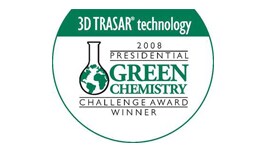 Global market consolidation marked the decade of the 1990s as major industries worldwide addressed issues of core competency and competitiveness. More than two-dozen companies were acquired and integrated into Nalco during a decade that culminated with Nalco itself being acquired in 1999 by Suez Lyonnaise des Eaux, a world leader in infrastructure services. Suez integrated Nalco with Calgon Corporation and Aquazur — both world leading water treatment and process chemicals organizations. In March 2001, the Company's name was changed to Ondeo Nalco Company as part of Suez's rebranding of its water division.
Two years later a consortium of three American investment companies purchased Nalco from Suez and renamed the company again. In November 2004 the new Nalco Holding Company resumed trading on the New York Stock Exchange through an initial public offering of stock. Strong sales growth drove Nalco sales past the $3 billion mark for the first time that year. The investor group conducted a series of secondary stock offerings from 2005 through early 2007 by which they completely divested their ownership in the Company.
In 2011, Nalco merged with Ecolab.